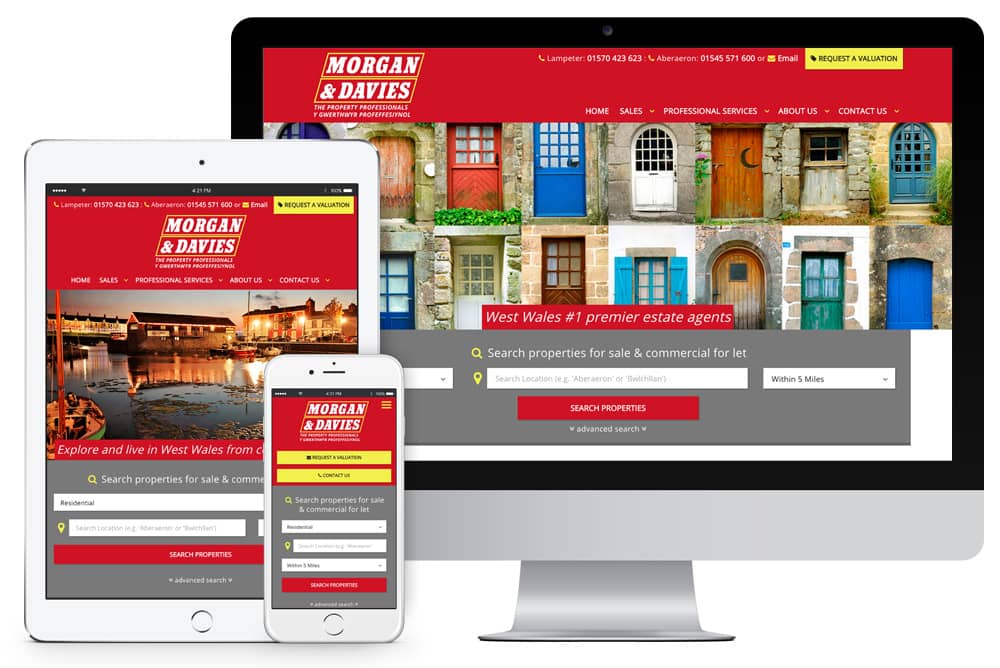 Having set the standard for estate agents in and around South Wales in regards to their website and online presence, it was natural for us to work with a leading estate agents based in West Wales for over 25 years, Morgan & Davies.
With branches based in Lampeter and Aberaeron we have already started on the task of evolving their brand and building their new website from the ground up setting a new and solid foundation with their current estate agency software, Dezrez.
With the new website set to go live in September we are keen to redefine the standard expected of an estate agents website in the mid and west of Wales.
More news coming soon!
View the original website as the project started